THE NEW BALLAST ASSEMBLY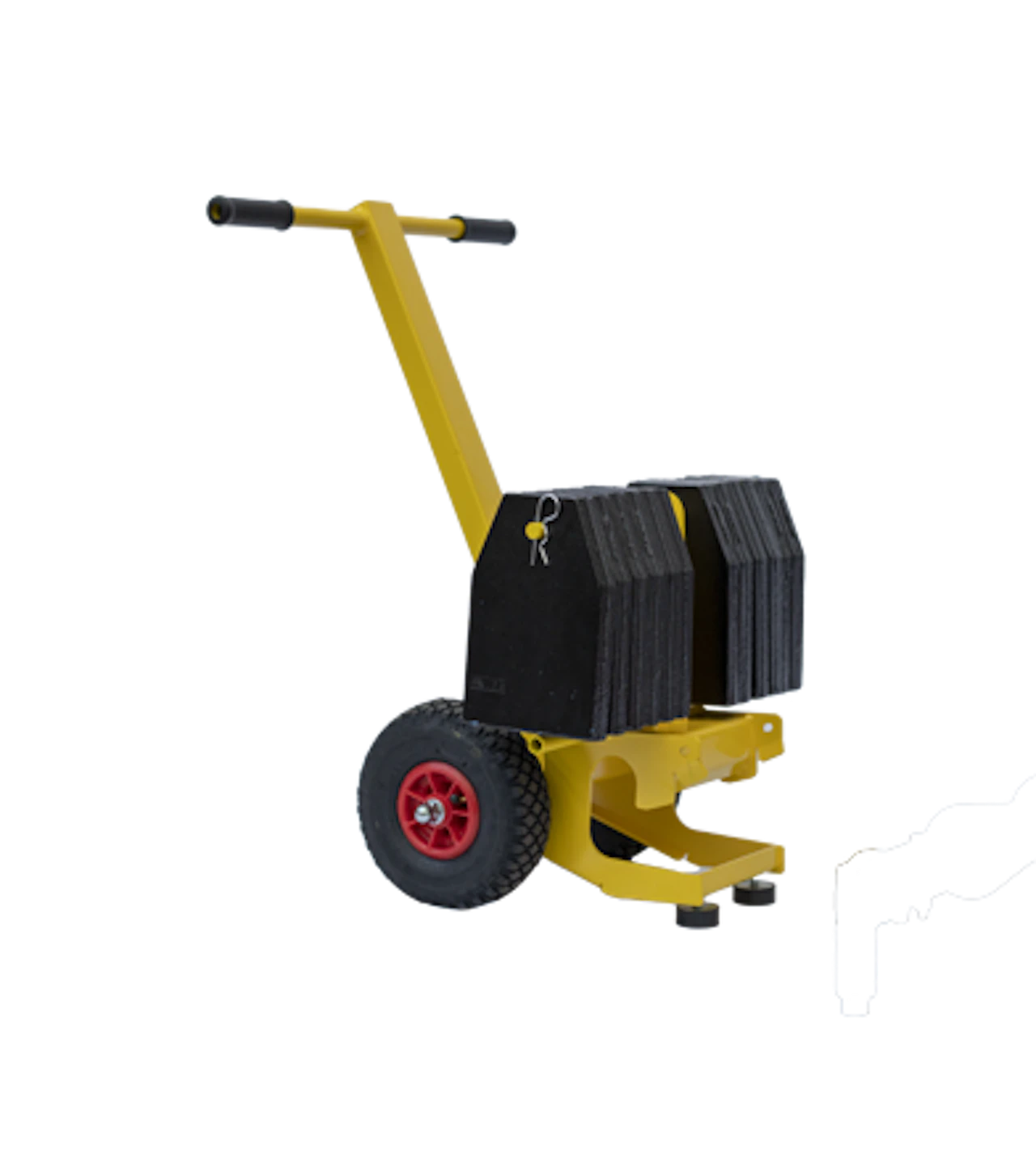 The new BALLAST ASSEMBLY will come complete with a special cross-bar for mounting the assembly on the lifter. The distinctive feature of this cross-bar is adjustability, with two different lengths.
This will provide customers with multiple fundamental functions:
UNIVERSAL: It will be possible to supply the Ballast Assembly alone to all customers who require it, as it has been developed and designed to allow application to all Golia Evo models built from 2014 onwards. It will enable operators to work in the usual way, with no change to the characteristics of the Golia Evo lifter: load weight capacity will still be 280 kg from the ground to maximum height.
INNOVATIVE: The new BALLAST ASSEMBLY will enable operation in "narrow" configuration. This allows lifter width to be reduced from the current 1140 mm to just 800 mm. To do this, the user has only to shorten the cross-bar. In this configuration the lifter will have a load weight capacity of 250 kg from ground to maximum height with no changes to the fundamental characteristics of Golia models: safety and reliability.
UNIQUE: But we, the Femak team, have not stopped there and have come up with a further development. In fact two additional, shorter feet will also be available as an OPTIONAL ACCESSORY with the new Ballast Assembly. This accessory will enable customers who purchase the Ballast Assembly to operate in a UNIQUE configuration, new to the market, as they will also be able to shorten the lifter's length from 1900 mm to just 1600 mm, with load weight capacity reduced to 200 kg.
What's more, with two additional 600 mm forks, available as an optional accessory, it will also be possible to operate in "counterweight" configuration, and to use the CRADLE accessory for installing shutters and blinds in this same configuration.