GOLIA POWERED BY OTTOVAC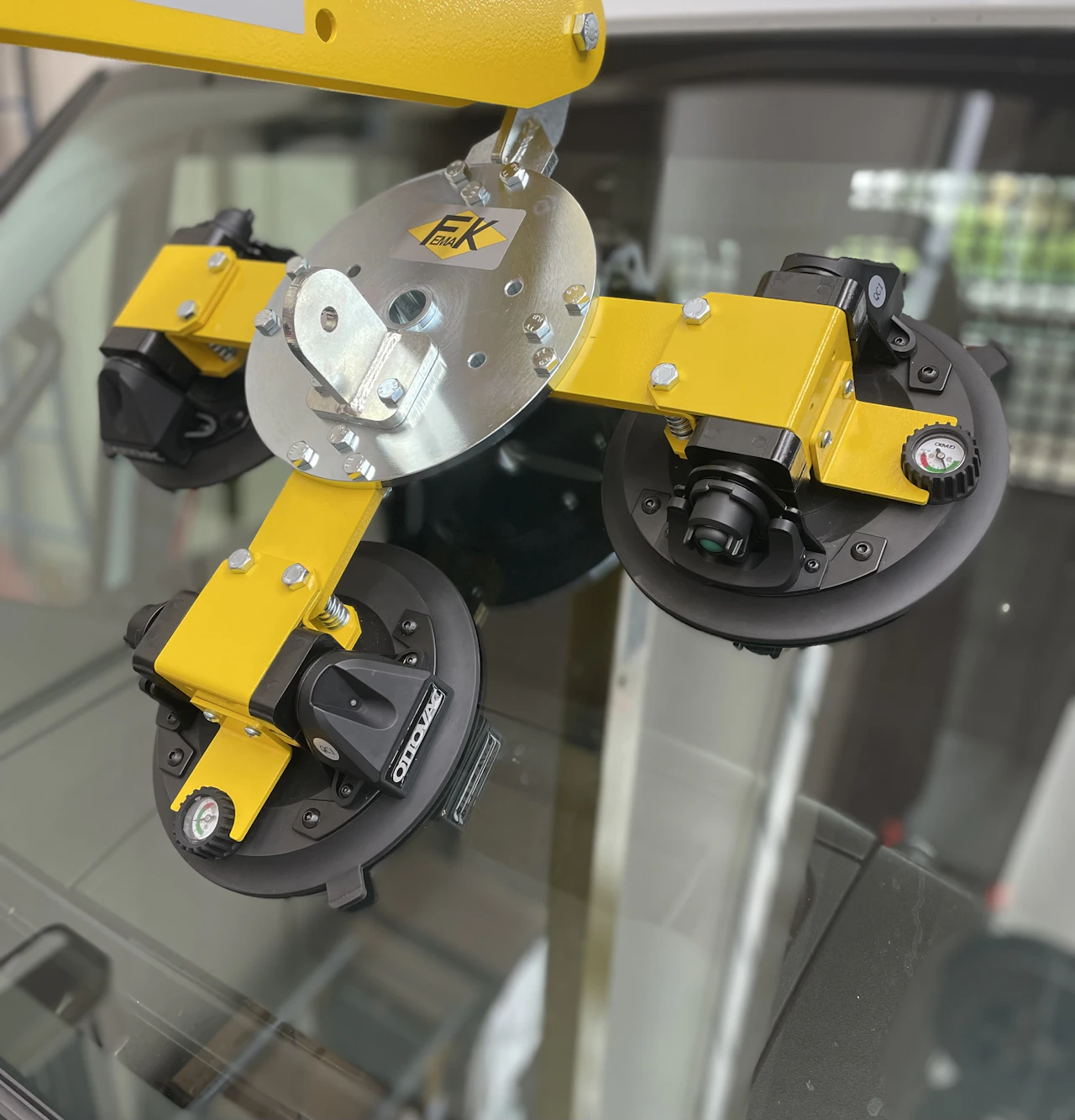 We are delighted to announce that we have signed an IMPORTANT agreement with GRABO USA for the supply of OTTOVAC battery (4 cylindrical AA) operated suction cups, for installation on all our suction cup units to replace the previous manual models. This is yet further proof of Femak's constant focus on product research and development and commitment to ensuring our customers' safety.
In fact, with these new suction cups users will only have to press a button to generate the vacuum in a few moments, thanks to an integral pump that will switch off automatically when the vacuum threshold (-55 kPa) is reached, restarting automatically when the vacuum falls beyond this level, making the tiresome hand-pumping of current models a thing of the past and further improving safety levels.
What's more, the design of this new application has also enabled interchangeability between the new OTTOVAC suction cup and the manual models, so customers who already own the previous suction cup assemblies can replace them as and when they wish.